live webinar
November 3, 2020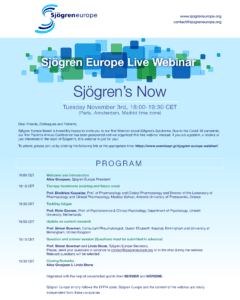 You can watch the webinar on replay just below or on our YouTube channel!
You can download the invitation and program pdf file here
This webinar has been organized with the help of unrestricted grants from SERVIER and NORGINE. Sjögren Europe strictly follows the EFPIA code. Sjögren Europe and the content of the webinar are totally independent from these companies.