Read a summary of our presentation at EULAR:
Oral presentation – PARE abstract session 1
General Assembly: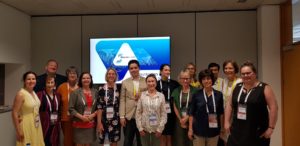 First General Assembly of Sjögren Europe with members representing Portugal, United Kingdom, Finland, Netherlands, France, Switzerland, Spain and Greece. Some members of the Medical Board were also present, such as Prof. Chiara Baldini, Prof. Hendrika Bootsma, Prof. Wan-Fai Ng and Dr Juan Ovalles.
The president of the Sjögren's Syndrome Foundation, Steven Taylor, was keen to participate in this historical event, which we hope will be a milestone of a new era for Sjögren patients in Europe and worldwide.