1-4 June 2022, Copenhagen, Denmark
Linda, Ana, Alice, Joyce, Katy and Coralie (from left to right), Board Members of Sjögren Europe, attended the EULAR congress 2022 in Copenhagen.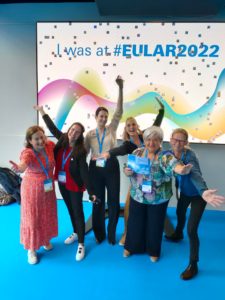 During the congress, we made an oral presentation about Sjögren Europe: "Sjögren Europe: Review of its first three years of activity". You can dowload the presentation in pdf by clicking here.